Who Owns Jaguar?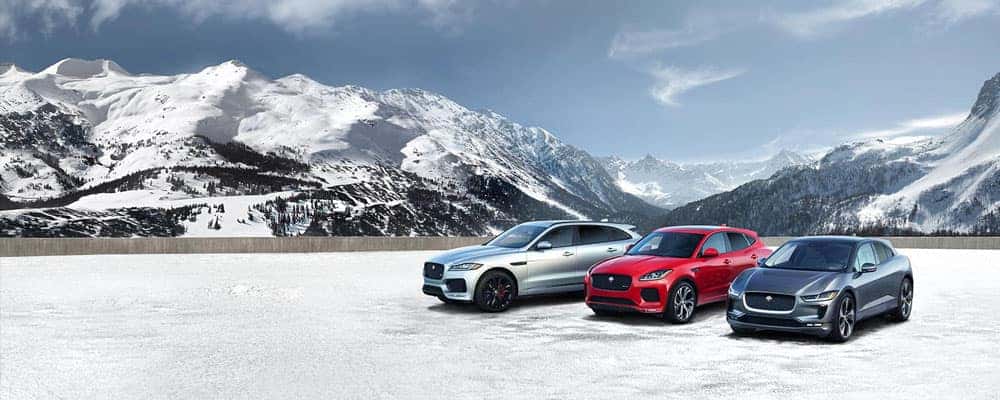 Since early 2008, Tata Motors has owned both the Jaguar and Land Rover brands. As the largest automotive manufacturer in India, Tata Motors has overseen the production of the Jaguar lineup, including the introduction of a variety of all-new performance cars, the first-ever Jaguar SUV, and a huge increase in sales. Learn about how Tata Motors' acquisition of Jaguar has only strengthened the Jaguar mark here at Jaguar Santa Monica in Santa Monica, CA.
Does Ford Own Jaguar?
Ford first made an offer on the Jaguar mark back in 1989. In 1999, Ford became the owner of the company. Ford's tenure with Jaguar and Land Rover was relatively short, from 1999 to 2008. Tata Motors then purchased Jaguar shortly thereafter.
Who Makes Jaguar?
While Tata Motors in India currently owns Jaguar, new Jaguar models continue to be developed and manufactured in the United Kingdom, along with Land Rover models at the Jaguar Land Rover factory in Castle Bromwich.
Jaguar History
The team at Jaguar Santa Monica is here to guide you through the entire history of the proud and decorated past of Jaguar. Check out our rundown of some of our favorite Jaguar classic cars, learn about the history of the Jaguar hood ornament, and come by our dealership to chat with our knowledgeable and passionate staff about both the past and future of Jaguar.
Explore More Jaguar History at Jaguar Santa Monica!
The Jaguar nameplate at Tata Motors continues to impress drivers throughout Pacific Palisades. Jaguar, under the Tata Motors badge, pays homage to the storied history of Jaguar while building toward the exciting future. Come to Jaguar Santa Monica to explore the transformation of the Jaguar brand for yourself. Our dealership is located in Santa Monica, CA, and you can contact our staff online.
More from Jaguar Santa Monica
If you've had your eyes on the 2022 Jaguar F-PACE, you'll be happy to know that the Jaguar F-PACE color options for both the interior and exterior are impressive! Whether you're going to lease or finance your luxury vehicle, do a custom order of your design, or visit our Santa Monica dealership, you can always…

The 2023 Jaguar I-PACE takes the sleek style and thrilling performance of the iconic Jaguar and adds an electrifying twist. This award-winning SUV runs on pure electricity for gas-free and emissions-free travels, but just what is the range of a Jaguar I-PACE? The Jaguar I-PACE range is well over 200 miles on a single…

The interior cabin of the latest Jaguar XF offers impressive capabilities and luxuries that will never leave you wanting more — and it comes at a price that won't break the bank. Malibu drivers can learn more about the Jaguar XF design and interior features before visiting our Santa Monica dealership for a test drive. Explore…