Why Is My Car Leaking Water?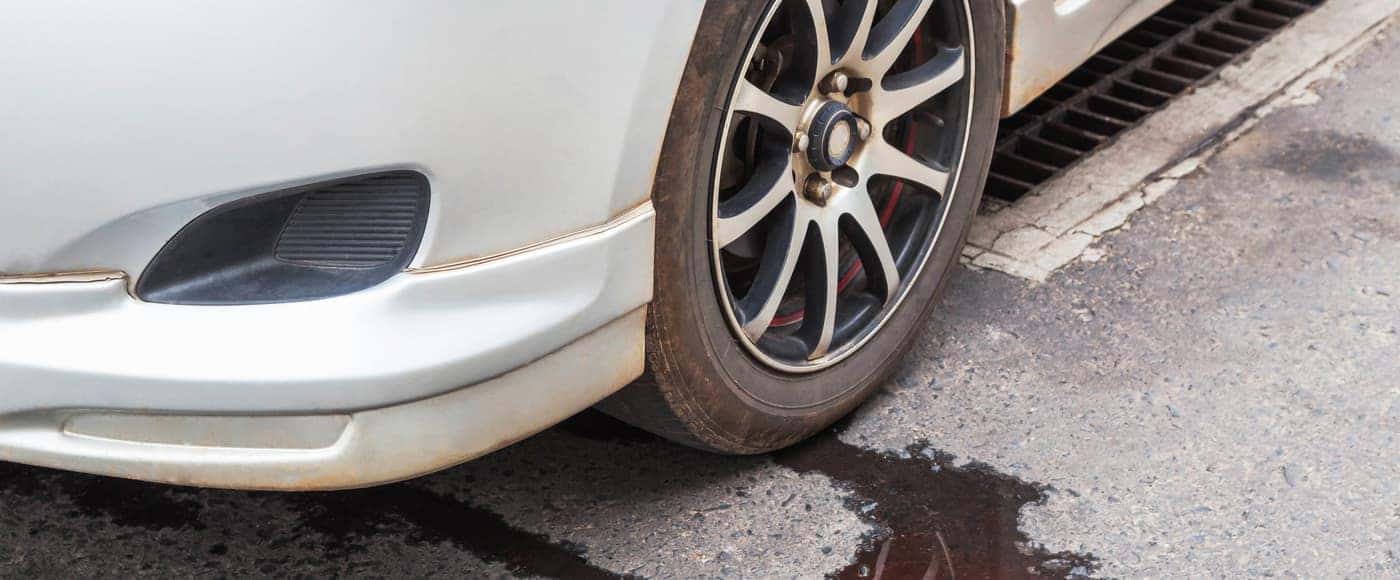 Water leaking from under your car is not always a serious issue. The car's air conditioning system creates condensation anytime it's activated, which means you may see small puddles of water near the back of the engine compartment. This is normal. Also, water near the tailpipe is typically exhaust condensation, and that goes away once the muffler warms up. There can be more serious issues associated with leaking fluids. Learn more about your car leaking water in this handy guide from the Jaguar Santa Monica service center near Malibu.
Identifying Why Your Car Is Leaking Water
If there is water leaking from under your car, follow these steps to see where it's coming from:
Place a sheet of paper under the leak. If the fluid is not water, the color will show up in the paper. If it's blue, green, or yellow, it's more than likely coolant and not water.
If more than a small amount of water is coming from your exhaust, a blown gasket could be causing the coolant to be burned along with the fuel. This results in large amounts of water and white smoke coming out of the exhaust pipe.
Even though coolant is normally easy to spot because of its color, it's good to check the level to make sure. If it's low, you should bring your car to our certified service centeras soon as possible.
The leak could also be coming from a cracked windshield wiper fluid reservoir caused by using water in your windshield wiper fluid. The water freezes in the reservoir and expands, causing the plastic container to crack. You can tell it's windshield wiper fluid by its light blue or light green color. Wiper fluid leaks are usually by the front tires.
If the leaking is caused by anything other than condensation, it's worth visiting our Pacific Palisades-area service center.
What Fluid Is Leaking From My Car?
If, after placing a sheet of paper under your car, you notice that the leaking fluid is not clear, then it's not water. Below is a guide to see what the issue can be, but don't hesitate to reach out to our service center if you have any questions or would like to schedule a service appointment:
Red – Transmission Fluid or Power Steering Fluid
Orange – Transmission Fluid or Radiator Coolant
Yellow – Radiator Coolant
Green – Antifreeze from Water Pump, Hoses, or Radiator
Blue – Windshield Wiper Fluid
Dark Brown – Brake Fluid or Older Engine Oil
Light Brown – Newer Engine Oil or Gear Lubricant
Pink – Power Steering Fluid or Transmission Fluid
Trust Jaguar Santa Monica For All of Your Servicing Needs!
If your car is leaking something other than water, don't hesitate to visit our service center near Brentwood, so one of our factory-trained and service technicians can inspect your vehicle and get to the bottom of what's causing the leak. Be sure to check out our current selection of service specials to use on your next visit. Contact us with any questions today!
More from Jaguar Santa Monica
The new 2022 Jaguar F-TYPE starts at $61,600 MSRP and provides drivers with sport-style front seats in premium leather in both the convertible and coupe body styles, advanced technologies, and a carefully crafted interior that has consumers and industry experts alike raving. Check out the new Jaguar F-TYPE interior when you stop by our Santa Monica…

The new 2022 Jaguar I-PACE price starts at $69,900 MSRP* for the HSE model, which is the only trim level in the I-PACE model lineup. This family-sized SUV has received high praise from consumers and industry experts alike since its debut, and the 2022 model won't disappoint. Learn about the Jaguar I-PACE MSRP, standard features,…

With Meridian™ Audio, enjoy crystal clear, concert-quality sound as you make your way to work or as you're running errands beyond Manhattan Beach. This advanced sound system is an excellent complement to the performance capabilities of a luxury vehicle like that of a Jaguar XE, F-PACE, or F-TYPE. With speakers carefully placed for maximum effectiveness, and…