How Often to Replace a Car Battery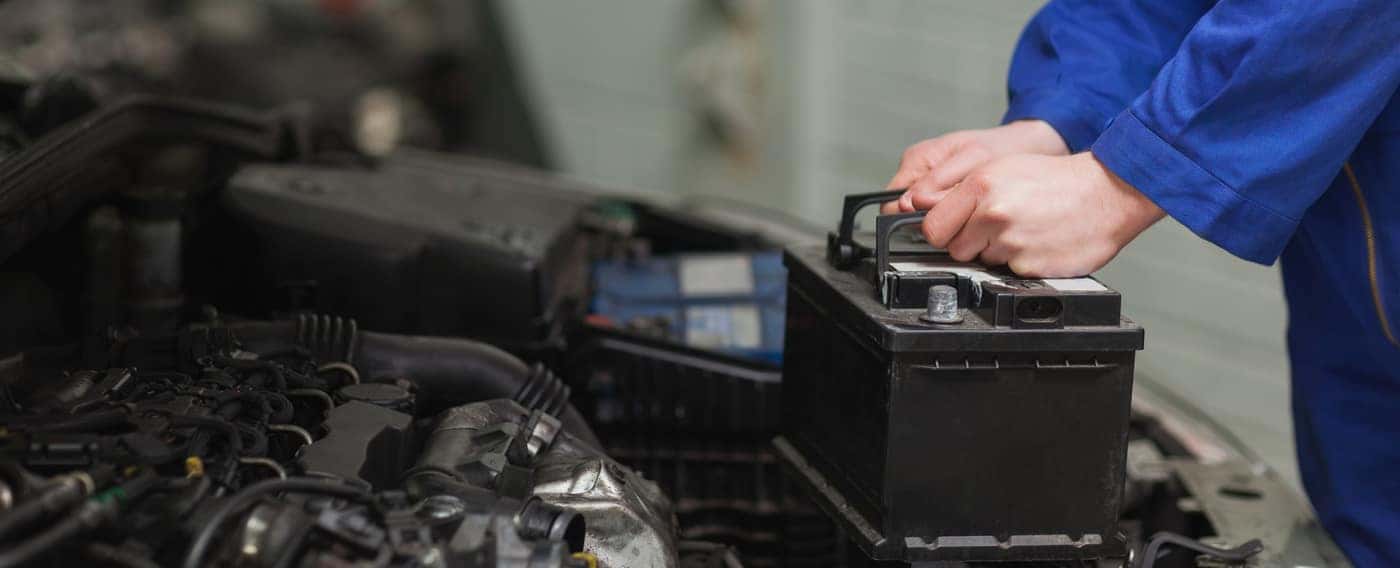 Even lifelong drivers around Malibu may not be familiar with the specifics of car battery care. Those who know how to test a car battery may still not know how often to replace a car battery. Even those with seasoned experience on Pacific Palisades roads find themselves asking, "How much is a replacement car battery?" to fill out their expected costs for their new or used luxury vehicle.
No matter your vehicle, every four years is a general recommended range for how often to replace a car battery, but there are a number of other factors to consider. Read on with the Jaguar Santa Monica service specialists to learn how to know if your car battery needs to be replaced.
The Causes of Battery Deterioration
If you're interested in how to know if your car battery needs to be replaced, Jaguar drivers should note that long periods of rest take a toll on many parts of their luxury vehicle. Fortunately, disconnecting the battery before a stretch of disuse will mitigate most issues. That being said, every four years is still an expected standard, whether used frequently or rarely. Consider these other factors as well that may deteriorate your battery more quickly:
Extreme temperatures
Lots of jump starts
Strenuous usage (constantly charging many devices, etc.)
Time
How to Know If Your Car Battery Needs to Be Replaced
Before we get into how to test your car battery, there are a number of signs that you may need a replacement:
Interior lights seem weaker
Check engine light flashes and stays illuminated
Battery looks swollen
Car won't start at all
Need for more frequent jumps
Strange smells
Engine cranks but won't start
Engine clicks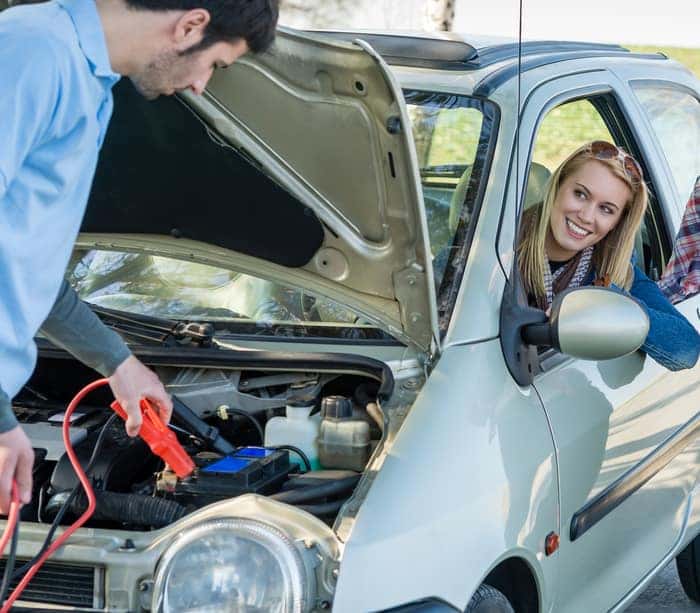 The Headlight Road Test
If you have noticed one or more of the above signs of battery complications, it's important to rule out other potential causes. Learning how to test your car battery only takes a few minutes, and your vehicle doesn't have to leave your Brentwood driveway to do it:
Without starting your engine, turn on your headlights.
Leave your vehicle in this state.
After 10-15 minutes, take note of their brightness.
It's they have dimmed noticeably, your battery may be weak and ready for a replacement.
Schedule a service with your local certified technicians to take a closer look.
How Much is a Replacement Car Battery?
If the headlight road test diagnosis reveals its time for an upgrade, you may be asking, "How much is a replacement car battery?" Fortunately, drivers can expect to pay between $75 to $120 for a middling battery. Premium options suited to a vehicle may range up to $200. Get in touch with you local parts specialists to get a more accurate estimate of your expected expenditures.
Get More Service Tips from Jaguar Santa Monica
Knowing how often to replace your car battery is just one important part of at-home car care. The Santa Monica team has put together a number of guides on parts and service tips, from digital license plates to leather seat care, to how to check your transmission fluid. Jaguar Santa Monica is always looking to be a more effective resource for our neighbors, so keep in touch as your Jaguar journey rolls on.