Luxury Car Care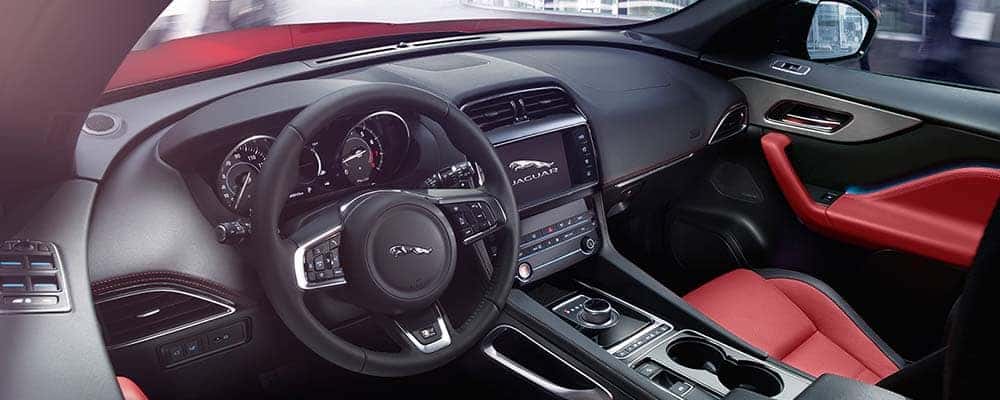 If you're considering a new Jaguar luxury vehicle, or if you've recently purchased one, you probably know that your investment requires special consideration in the car maintenance and cleaning department. Learn about the products and services available to help care for your luxury car. In doing so, drives around Malibu won't take an unnecessary toll on your vehicle.
Exterior Car Maintenance
Whether you are grabbing sushi or taking a day trip to Manhattan Beach, when you drive your car, it is inevitably going to get a little dirty. Below are some tips that can help to remove dirt and grime without damaging your car's finish.
Dirt Removers: Bugs, road tar, and other detritus can stick to your car's finish. Find a good bug and tar remover, like McKee's 37 Road Kill Bug Remover and avoid damaging your paint.
Avoid the Car Wash: Those moving brushes and city water can make a mess of your finish. Instead, spend an hour or so at home with filtered water and a high-quality car wash solution for the best results.
Specialty Waxes: Depending on your paint finish, you'll need a wax that can bring out its best attributes. Meguiar's makes some of the most well-respected products on the market, including those specially formulated for dark or light-colored finishes.
Use the Right Pads: Talk to a car-care specialist about the best pads for cleaning paint, glass, tires, and wheels, so you get the shine you want without spots or scratches.
Interior Car Maintenance
Taking care of your vehicle's interior is just as important as taking care of its outside. Keep your vehicle looking brand-new with these tips on keeping the inside of your car in top condition.
Wood Trim: Cleaning agents made for plastic can leave an unsightly film on your wood trim. Instead, consider a cleaner and polish made specifically for the vehicle's purpose and finish.
Leather Surfaces: Use a leather cleaner and conditioner for your dash and seating surfaces to keep them supple and healthy. Remember: there are separate products for solid and perforated materials, so make sure you're using the right formula in order to avoid having cleaner stuck where it shouldn't be.
Carpeting: Keeping the carpets clean and free of wear requires mats made to fit your make and model, as well as regular use of a high-powered vacuum. You can use those available at your local car wash or, to be sure you aren't transferring debris from someone else's car, get one of the many portable options available.
Get Jaguar Car Care and Luxury Car Service Near Venice
Contact us at Jaguar Santa Monica to learn more about our dealer specials and why you should service your vehicle with us. Then, visit us to explore our extensive inventory of Jaguar models near Pacific Palisades and Brentwood. You can also rely on us for more car care tips, like why tire rotation is important and more.
Latest Tips from Jaguar Santa Monica
Many Malibu shoppers can't stop raving about the 2023 Jaguar E-PACE interior cabin. With its exceptional balance of luxury and practicality in a compact frame, this is one vehicle that's sure to take your drives to the next level. Jaguar Santa Monica has your guide to the Jaguar E-PACE capacity and features so you can see why…

Malibu shoppers interested in the look and feel of a Jaguar electric SUV will enjoy everything the 2023 Jaguar I-PACE interior cabin offers. Jaguar Santa Monica has your guide to the Jaguar I-PACE dimensions and how the luxurious interior cabin can help enhance your overall driving experience. Explore our current inventory to find the new Jaguar I-PACE…

The 2023 Jaguar F-TYPE is a striking vehicle that's sure to turn heads all over the Malibu and Pacific Palisades roads, and you can customize your car to perfection with a wide range of interior and exterior colors. So, what are the 2023 Jaguar F-TYPE colors? Jaguar Santa Monica has done the research for you, so take a…