How to Care for Leather Seats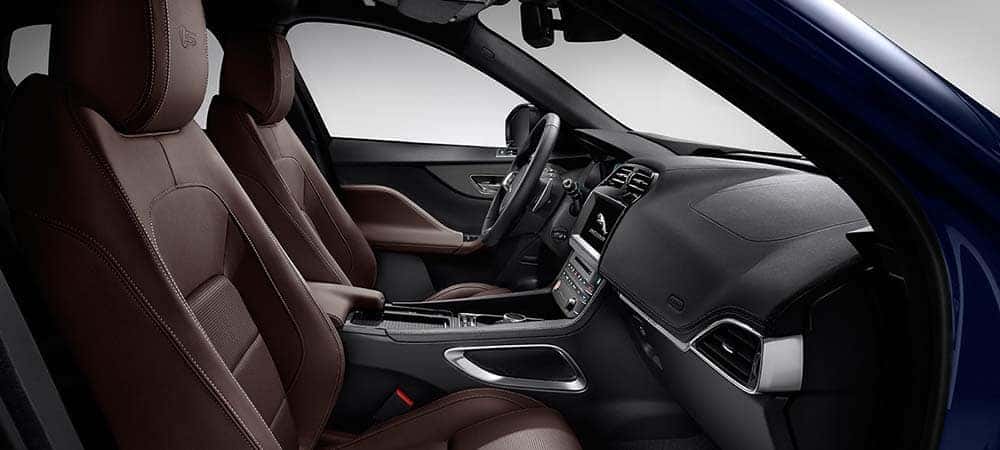 You'll find premium, hand-stitched leather upholstery on models throughout the new Jaguar lineup, from the Jaguar XE to the Jaguar F-TYPE. But what are some leather seat tips that can help you keep your leather upholstery in excellent condition? Find out here with help from the team at Jaguar Santa Monica.
Before You Start Cleaning Your Leather Seats
Before you clean the leather interior of your Jaguar or other vehicle, there are a few things to note. If your vehicle's seats have perforated leather upholstery, then it's best to avoid spraying any kind of liquid leather cleaning product onto the surface. Also, make sure to take a look at your vehicle owner's manual for manufacturer suggestions for cleaning your leather seats.
Tips for Caring for Leather Seats
Prepare the Seats – Before you apply any cleaner to the seats – or the leather upholstery on the interior of your Jaguar generally – it's important to vacuum away all debris and remove any smaller pieces of dirt and grime. For a thorough vacuuming job, a vacuum at the gas stations around Pacific Palisades or Brentwood will do the trick.
Clean the Seats – Now that the interior of your Jaguar is clean, it's time to clean the seats. Use a brush and cleaner to clean deep into the seats, rubbing in a circular motion. Don't rub too hard, but also make sure you're abrasive enough on the leather to get deep into the pores.
Wipe the Seats – There will be a foamy, dirty liquid left after you've used your cleaning agent. Wipe this away with a cloth or paper towel. For optimal shine on your Jaguar, perform this step (and steps 1 and 2) every few months.
Condition the Seats – Leather should be conditioned from time to time in order to keep it in like-new condition. Use a pH neutral, water-based conditioner – preferably one recommended by Jaguar or the experts at your local dealership. Perform a spot test to make sure the conditioner doesn't damage the seats, and rub in the conditioner with a microfiber cloth.
Let the Conditioner Cure – Allow the conditioner to cure in a garage or shaded place for at least 12 hours, after which you can wipe off any remaining conditioner. Soon, the interior of your Jaguar will sparkle and shine.
Rely on Jaguar Santa Monica for Luxury Car Care
The team at Jaguar Santa Monica is committed to helping you keep your luxury vehicle in excellent condition for years to come. Check out our luxury car care tips here, and count on the factory-trained and certified Jaguar technicians at our dealership near Pacific Palisades for all your Jaguar service needs, even on how your brakes work. Contact our staff with any questions on how to care for your Jaguar.
Latest Tips from Jaguar Santa Monica
Malibu shoppers interested in the look and feel of a Jaguar electric SUV will enjoy everything the 2023 Jaguar I-PACE interior cabin offers. Jaguar Santa Monica has your guide to the Jaguar I-PACE dimensions and how the luxurious interior cabin can help enhance your overall driving experience. Explore our current inventory to find the new Jaguar I-PACE…

The 2023 Jaguar F-TYPE is a striking vehicle that's sure to turn heads all over the Malibu and Pacific Palisades roads, and you can customize your car to perfection with a wide range of interior and exterior colors. So, what are the 2023 Jaguar F-TYPE colors? Jaguar Santa Monica has done the research for you, so take a…

If you've had your eyes on the 2022 Jaguar F-PACE, you'll be happy to know that the Jaguar F-PACE color options for both the interior and exterior are impressive! Whether you're going to lease or finance your luxury vehicle, do a custom order of your design, or visit our Santa Monica dealership, you can always…