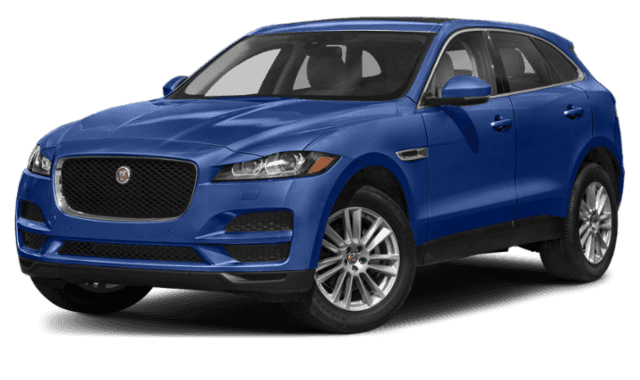 2020 Jaguar F-PACE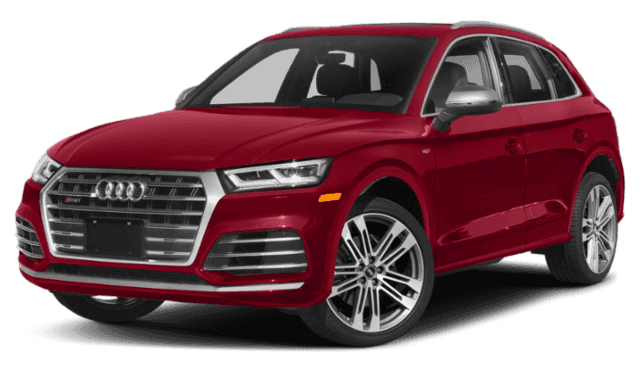 2020 Audi Q5
2020 Jaguar F-PACE vs. 2020 Audi Q5
2.0L Turbo 4-Cylinder/247 hp
While there are plenty of SUVs that try to pass themselves off as refined vehicles. However, it takes much more than a few bells and whistles to truly qualify as luxury for discerning Malibu drivers. For those with an eye toward elegance and unmistakable performance, the search for a new upgrade often comes down to the new Audi and new Jaguar lineups, with the decision on the Q5 or F-PACE the last in a series of matchups. Nevertheless, the F-PACE has a number of advantages that tip the scales in its favor. Compare the 2020 Jaguar F-PACE vs. Audi Q5 with the Jaguar Santa Monica specialists to see exactly how.
Jaguar F-Pace vs. Audi Q5: Performance
While the 2020 Jaguar F-PACE has a higher max towing capacity, longer wheelbase, and larger fuel tank capacity, its flexibility pushes it to impressive heights the Audi Q5 can simply not attain. At their base levels, neither the Q5 or F-PACE are able to shake one another. The two 2.0L 4-cylinder engines yield comparable horsepower and torque. At their maximum, however, the Jaguar F-PACE vs. Audi Q5 engine comparison is not remotely close:
2020 Q5 Engine Upgrade: A 2.0L twin-turbocharged I4 capable of 349 hp and 369 lb-ft of torque
F-PACE Engine Upgrades:
A 2.0L turbocharged I4 with 296 hp and 295 lb-ft of torque.
A3.0L supercharged V6 with 380 hp and 332 lb-ft of torque.
A 5.0L supercharged V8 with 550 hp and 502 lb-ft of torque.
Q5 or F-PACE: Interior Features
There are plenty of reasons to select either the Q5 or F-PACE as the favorite in the Jaguar F-PACE or Audi Q5 comparison, but when it comes to the interior, once again the Jaguar F-PACE has the edge:
Base infotainment system
The 2020 Jaguar F-PACE has a technologically superior 11-speaker Meridian™ audio system and a 10-inch touchscreen.
The Q5 offers a lesser 10-speaker audio system and a 7-inch touchscreen on its base design.
Rear Parking Assistance
On the Jaguar F-PACE this technology is standard.
The Audi Q5 requires an upgrade to access this feature that is quickly becoming an industry standard.
Cargo space
The Audi Q5 offers 25.1 cubic feet (rear seats up) and 53.1 (rear seats down) cubic feet of cargo space.
The F-PACE offers eight cubic feet more of standard cargo volume and 10 cubic feet more of maximum cargo volume. At 33.5 cubic feet (rear seats up) and 63.5 cubic feet (rear seats down), the F-PACE surpasses the competition.
Discover Luxury Performance with Jaguar Santa Monica
Wondering exactly how the 2020 Jaguar F-PACE can upgrade your Manhattan Beach travels? Get in touch with the Jaguar Santa Monica experts to get a closer look at the refined crossover you deserve. If you're interested in comparing the F-PACE to more of its competitors, check out the 2020 F-PACE vs. Porsche Macan matchup, then explore some of our new vehicle specials to get a great deal on your upgrade in Santa Monica!
More from Jaguar Santa Monica
Searching for a one-of-a-kind luxury compact SUV to recharge your day-to-day Malibu drives? The E-PACE delivers SUV muscle, efficiency, premium performance, and the high-end interior features you'd expect from a Jaguar. Read below for a closer look at the 2020 Jaguar E-PACE interior — from a long list of premium standard features, luxurious upgrades, and…

Are you interested in the 2020 Jaguar F-TYPE? This luxury car has five configurations, from a chic coupe to the sporty convertible. Explore the different Jaguar F-TYPE trim levels and standard features to find the vehicle best suited for you. After exploring the Jaguar F-TYPE configurations, get in touch with our sales team and…

There's nothing like taking a Jaguar on the streets of Malibu. But can you hitch your boat or RV to your 2020 Jaguar F-PACE and tow it? You can! How much can the Jaguar F-PACE tow? Depending on the trim level you choose, your F-PACE can tow up to 5,291 pounds. Take a look at…