Jaguar Classic Cars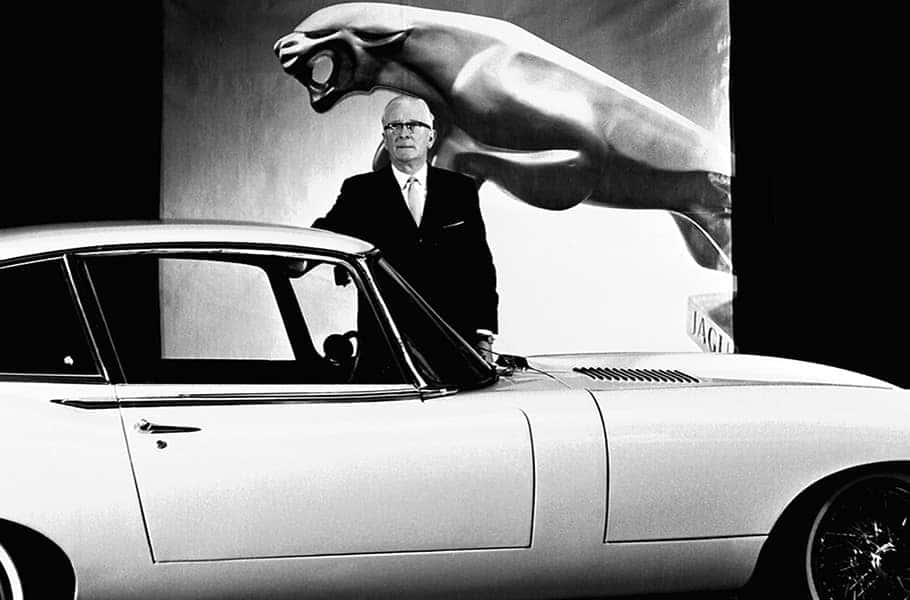 Sleek, stylish, and instantly recognizable, Jaguar cars have been a favorite of collectors for decades. A quick trip to any classic car show around Malibu or Brentwood will show you as much. Check out our favorite classic Jaguar cars here at Jaguar Santa Monica.
Old Jaguar Cars
While the SS was the first of a long line of well-appointed vehicles, it isn't the most famous of the line. There have been several showstoppers over the years that have won the hearts of Pacific Palisades collectors, including:
Jaguar XK120: Produced from 1948 – 1954, the wood frame roadster was, at one point, one of the fastest cars in the world, capable of reaching speeds up to 120 mph. Its durable aluminum body made it a favorite of racers. A special version available offered a superior engine.
Jaguar E-Type: Built and sold in the UK and the US from 1961 to 1975, the Jaguar E Type was one of the most recognizable sport coupes of its age. The car, with its two-door body and long nose, housed a 4.2L engine capable of making the leap from 0-60 mph in under seven seconds – an impressive feat for production vehicles of the time. An electric version of the car, the Jaguar E-Type Concept Zero, was featured in 2018 at the wedding of Prince Harry and Meghan Markle.
Jaguar VJ6: The XJ6, often considered the "finest Jaguar ever produced," is a stunning luxury sedan favored by British Royalty and members of Parliament. The sedan has been in production since 1968 and, in its current form, features luxury appointments like leather, wood trim, and power amenities.
Learn More Jaguar History at Jaguar Santa Monica
Of course, classic Jaguar cars aren't the only vehicles exciting drivers around Brentwood. The Jaguar F-TYPE, for example, delivers a supercharged V6 engine, cementing the vehicle as one of the finest Jaguar vehicles to date. Have any questions about Jaguar history, such as who owns Jaguar? Contact an associate at Jaguar Santa Monica today.
Related Posts from Jaguar Santa Monica
If you've had your eyes on the 2022 Jaguar F-PACE, you'll be happy to know that the Jaguar F-PACE color options for both the interior and exterior are impressive! Whether you're going to lease or finance your luxury vehicle, do a custom order of your design, or visit our Santa Monica dealership, you can always…

The 2023 Jaguar I-PACE takes the sleek style and thrilling performance of the iconic Jaguar and adds an electrifying twist. This award-winning SUV runs on pure electricity for gas-free and emissions-free travels, but just what is the range of a Jaguar I-PACE? The Jaguar I-PACE range is well over 200 miles on a single…

The interior cabin of the latest Jaguar XF offers impressive capabilities and luxuries that will never leave you wanting more — and it comes at a price that won't break the bank. Malibu drivers can learn more about the Jaguar XF design and interior features before visiting our Santa Monica dealership for a test drive. Explore…