Can You Finance a Car with Bad Credit?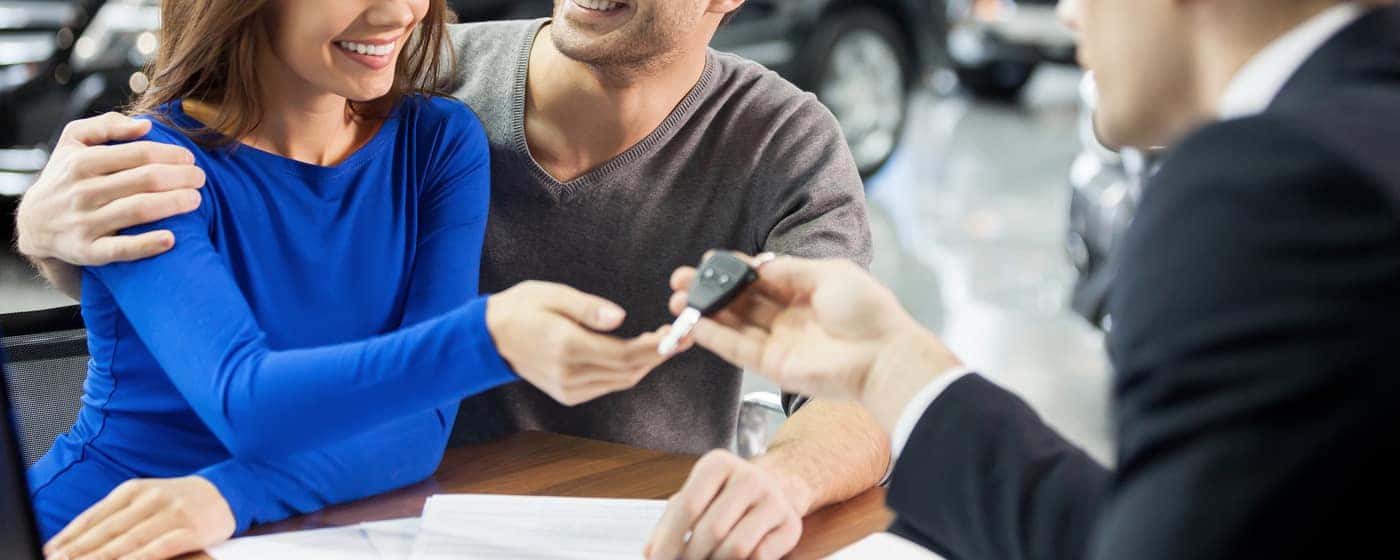 Are you in need of a car, but your credit needs some work? Whether you have poor credit or you're a first-time car buyer, you are probably wondering if financing a car with bad credit near Malibu is a possibility. You can, but it could be a little more difficult than if you had more established credit – but it's not impossible. Learn how to get bad credit car finance with the financial experts at the Jaguar Santa Monica finance department.
Tips for Financing a Car No Credit
When it comes to bad credit car finance, it's essential to keep in mind that you may have to put down a larger down payment on the vehicle, and your interest rate may be higher. Know your budget and leave a little wiggle room. Also, keep these tips in mind:
Don't assume you won't be approved. You may think that only certain financing options are available for buying a car with no credit, but that's not always the case. Ask our financial experts about your financial options.
Improve your credit score. Have bad credit? You can build up your credit score by working out a plan to paying off your outstanding debts. Only use your credit cards for small purchases and immediately pay it off. It won't be long before you notice an improvement in your credit score.
Apply for your car loan the smart way. When you're applying for an auto loan, whether it's at a bank, credit union, or Jaguar Santa Monica, remember your credit score can take a hit. Keep all of your loan applications within 14 days to limit any potential damage to your credit score.
You don't have to accept the first offer. Your first offer is not the only offer you're going to receive when you apply for a loan at car dealerships like Jaguar Santa Monica. Most car dealerships will go through multiple lenders so you can choose the best possible deal.
There may be higher costs. Because of your credit history, you may have higher interest rates, a larger down payment, or even both. Keep this in mind when trying to get a car loan with bad credit.
For Trusted Service, Visit Jaguar Santa Monica Near Pacific Palisades!
At Jaguar Santa Monica, our finance team works hard to help you obtain an auto loan that fits within your budget. We'll answer any questions that you have about financing a car with bad credit and help get you behind the driver's seat of the new or used vehicle that's going to take your Brentwood drives to the next level. Have any questions? Give us a call!
More from Jaguar Santa Monica
If you've had your eyes on the 2022 Jaguar F-PACE, you'll be happy to know that the Jaguar F-PACE color options for both the interior and exterior are impressive! Whether you're going to lease or finance your luxury vehicle, do a custom order of your design, or visit our Santa Monica dealership, you can always…

The 2023 Jaguar I-PACE takes the sleek style and thrilling performance of the iconic Jaguar and adds an electrifying twist. This award-winning SUV runs on pure electricity for gas-free and emissions-free travels, but just what is the range of a Jaguar I-PACE? The Jaguar I-PACE range is well over 200 miles on a single…

The interior cabin of the latest Jaguar XF offers impressive capabilities and luxuries that will never leave you wanting more — and it comes at a price that won't break the bank. Malibu drivers can learn more about the Jaguar XF design and interior features before visiting our Santa Monica dealership for a test drive. Explore…