Best Yoga Studios in Santa Monica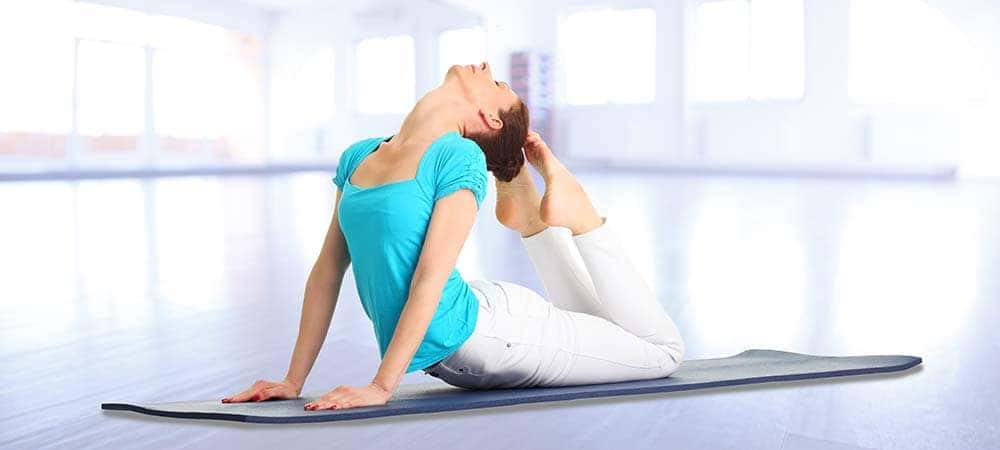 If you're looking for a new spot for a good workout in Santa Monica before heading to a good breakfast spot or dining near Santa Monica Pier, then look no further: Jaguar Santa Monica has compiled a list of the best yoga studios in the area. Learn more below, and get more local recommendations like where to watch 4th of July fireworks this summer.
Sweat Yoga
Make a sun salutation and sweat out the toxins at Sweat Yoga, where an infrared heating system gets the room up to 106 degrees. It may sound like a lot to handle, but if you're looking for more than a quiet session, Sweat Yoga's hot Vinyasa classes beat some of the workouts you may find at other gyms in Santa Monica.
YogaHop Santa Monica
YogaHop Santa Monica is split into East Coast and West Side rooms, both offering unique colors and styles. At YogaHop, you'll enjoy a high-energy yoga workout session that includes flowing yoga and modern music to help improve flexibility, endurance, and strength. With convenient classes in the morning and evening, YogaHop Santa Monica offers Brentwood workers a nice workout after a tough day at the office.
Yogaraj
Enjoy traditional Vinyasa yoga at Yogaraj, as well as available Yoga Fundamentals and Kids Yoga classes. There's no membership required, and participants may book or cancel classes at any time.
Revolution Fitness
This fitness studio offers guided yoga sessions from expert instructors in Yin, Flow, and Sculpt styles. Additionally, you can enjoy a range of other gym activities, from strength training and spin classes to pilates. If you're looking for different exercise modalities in addition to your sun salutation session, then Revolution Fitness is a good option for Manhattan Beach exercise geeks.
Explore More Fun Things to Do in Santa Monica with Hornburg Jaguar
Explore more of the Santa Monica community by following our blog at Jaguar Santa Monica. Here, you'll find everything from the best Pacific Palisades restaurants to the best sushi restaurants in town. If you have any questions about our community engagement, or Jaguar more generally, feel free to get in touch!
Related News from Jaguar Santa Monica
Automotive Service Advisor Looking for a full-time career with excellent advancement potential, you will find it all at Jaguar Land Rover Santa Monica. We have an immediate opening for a service advisor. You will be working at our Jaguar Land Rover Santa Monica service department located on Olympic Blvd. Our company is very busy and…

JOB DESCRIPTION: Looking for a full-time career with excellent advancement potential, you will find it all at Jaguar Land Rover Santa Monica. We have an immediate opening for an EXPERIENCED Technician. We are here to help you be successful with the tremendous support from our amazing team. You will be working at our Jaguar Land…

Ready to get behind the wheel of your first electric vehicle? Do you want to bring luxury and efficiency together to power your Malibu commutes? Then explore the 2023 Jaguar I-PACE. This powerful model brings impressive performance, but it also has a unique design to provide customers with a comfortable and enjoyable experience on…