Best Coffeeshops in Brentwood, CA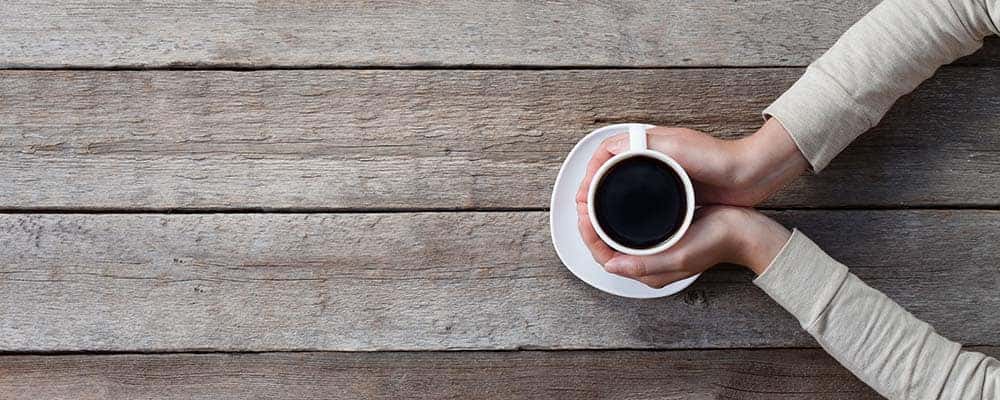 Looking for a cup of joe or a quick bite in a cozy spot around Malibu? The locals at Jaguar Santa Monica have a few favorites from which to choose. Take a peek at our four favorite coffeeshops in Brentwood, CA, today!
Alfred Coffee
More than just some of the best coffee found in LA, Alfred Coffee has become a lifestyle brand with fun, casual pieces that allow coffee and tea lovers to declare their adoration for their favorite brews while supporting one of the hippest shops in Brentwood. Stop by and try one of their signature lattes or settle in with a cup of matcha and watch the world go by.
Coral Tree Café
Some fans think that Coral Tree Café serves the best smoothies and coffees around Manhattan Beach; we think they might be onto something. Grab a cup of your favorite brew, snag a tasty breakfast item, and relax at a window table with your favorite book or portable device.
Literati Café
A Los Angeles staple on Wilshire Boulevard, the Literati Cafe is well known for its rich mochas and the wide variety of breakfast dishes available. Stop in for a cup of Joe and stay for the red velvet pancakes if you're in the mood for something truly unique and delicious.
Palmeri
The Palmeri Ristorante isn't specifically a coffee spot. In fact, their specialty is traditional Italian food served with locally-sourced produce of the highest quality and handmade pastas that will take you back to the old world in the best way. All this together makes it one of our favorite restaurants around. However, if you do plan to order a coffee here, you'll be treated to one of the richest most complex brews you've ever had by people who know their stuff.
Explore More of Brentwood, CA, with the Locals at Jaguar Santa Monica!
Here at Jaguar Santa Monica, we pride ourselves on participating in the local community. We don't just sell and service cars; we're here to make Brentwood, CA, and greater Santa Monica, CA, a more fun place to be. Ready to explore the area? Grab some coffee and then head out for a day of hiking in Malibu. Contact us today with any questions!
---
Related Posts from Jaguar Santa Monica
Looking for the best Santa Monica fireworks this Fourth of July? Whether you live in town or you want to plan a trip from Brentwood or Pacific Palisades, check out our recommendations for some of the best places to see fireworks shows on Independence Day and begin planning your night! Contact Us Santa Monica College Fireworks…

With great year-round weather, there are plenty of outdoor activities you can engage in when in the Malibu area. And if you like to explore while getting a workout, enjoying some of the best hikes in Malibu would be a great way to spend a day. From canyons to waterfalls and more, check out this…

The new Jaguar lineup has been attracting luxury car shoppers throughout Malibu, thanks to its impressive lineup of luxury features and advanced technologies. With InControl® Apps™, Meridian™ Audio, and opulent cabin materials, Jaguar vehicles are hard to top. Regardless, Mercedes-Benz draws tons of support from Pacific Palisades drivers, and with good reason. With COMAND, Burmester Audio,…