Where to Watch the 4th of July Fireworks in Santa Monica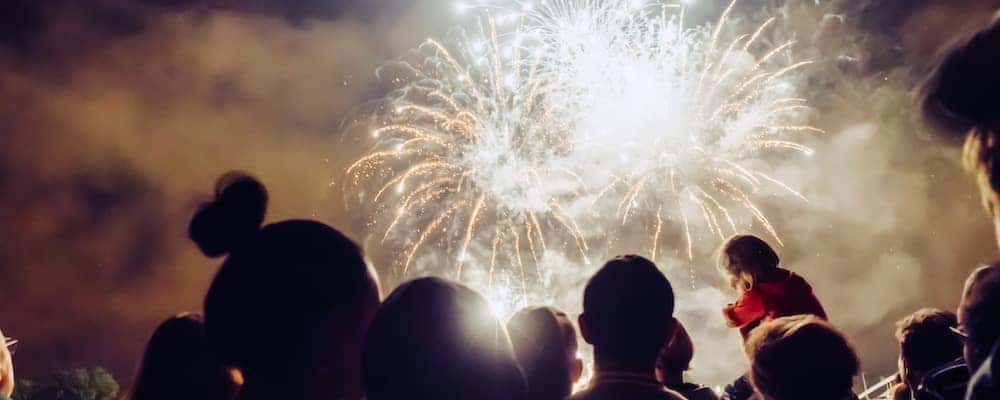 Looking for the best Santa Monica fireworks this Fourth of July? Whether you live in town or you want to plan a trip from Brentwood or Pacific Palisades, check out our recommendations for some of the best places to see fireworks shows on Independence Day and begin planning your night!
Santa Monica College Fireworks – June 29th
Sant Monica College will be having their annual Celebrate America Independence Day event on Saturday, June 29th, not July 4th. Pre-fireworks entertainment starts at 6pm, so you can bring a picnic or buy refreshments on site, and settle in before it gets dark! This is the only Independence Day fireworks display in the city of Santa Monica.
Location — Corsair Field at Santa Monica College. Gates open at 5pm, and entry closes at 8:45pm
Parking — $5, opens at 4pm on Pico Blvd and 17th St. Parking entry closes at 8:15 pm
Entertainment — Starts at 6pm on Corsair Field Stage. Includes country musicians The Chris Mulkey Band, as well as the SMC Cheer Squad
Fireworks — Start at 9pm. The event is free, put on by Pyro Spectaculars Entertainment
Prohibited Items — Alcohol, pets, chairs with pointed legs, fireworks and sparklers, barbeques, smoking
Are There Santa Monica Pier Fireworks?
There are no longer any fireworks at the Santa Monica Pier. The pier hosted fireworks until the late 1980s when the growing attendance created concerns about traffic and safety. Santa Monica College started hosting the fireworks in 1993, making this year's celebration the 27th hosting. However, if you are at the pier on the 4th of July, you may be able to see the Marina del Rey fireworks or the Pacific Palisades in the distance, especially if you are up high on the Ferris wheel.
Marina del Rey Fireworks – July 4th
If you are on or near the Marina del Rey beachfront, you'll be able to see the Independence Day fireworks, whether you are enjoying an oceanview restaurant, or even from out of your ocean-facing hotel window! But if you want to see them closer, rely on county parking lots and shuttles to come see the fireowork display (with synchronized music) starting at 9pm at these locations:
Burton Chace Park
Fisherman's Village
Marina "Mother's" Beach
Pacific Palisades Fireworks – July 4th
If you want to have a day-long outing on the Fourth of July, get a good breakfast in Santa Monica then head to Pacific Palisades for the day. The festivities start a little before 2pm with skydivers that will land and kick off the parade. At 4pm a concert starts, and at 9pm the fireworks celebration begins. The parade is free, but the concert and fireworks are $10 at the Palisades Charter High School.
Explore the Santa Monica Area
If you are looking for more places to celebrate July 4th like Disneyland and Dodgers Stadium, check out this detailed guide to fireworks in the greater Los Angeles area! You can rely on your local authorized Jaguar retailer for more area recommendations like yoga studios and Italian restaurants!
Learn More at Jaguar Santa Monica
Many Malibu shoppers can't stop raving about the 2023 Jaguar E-PACE interior cabin. With its exceptional balance of luxury and practicality in a compact frame, this is one vehicle that's sure to take your drives to the next level. Jaguar Santa Monica has your guide to the Jaguar E-PACE capacity and features so you can see why…

Malibu shoppers interested in the look and feel of a Jaguar electric SUV will enjoy everything the 2023 Jaguar I-PACE interior cabin offers. Jaguar Santa Monica has your guide to the Jaguar I-PACE dimensions and how the luxurious interior cabin can help enhance your overall driving experience. Explore our current inventory to find the new Jaguar I-PACE…

The 2023 Jaguar F-TYPE is a striking vehicle that's sure to turn heads all over the Malibu and Pacific Palisades roads, and you can customize your car to perfection with a wide range of interior and exterior colors. So, what are the 2023 Jaguar F-TYPE colors? Jaguar Santa Monica has done the research for you, so take a…